LICENSED TRADE
Our simple processes are designed to give you more time to focus on your business.
We offer a simple accounting solution for your business which is fully compliant with Making Tax Digital requirements.
Our solution benefits you by reducing the time and stress out of managing your day to day paperwork all the way through to your year-end processing so you can stay focussed on your business.
Our aim is to make your job simple.
Using our bespoke data collection portal, simply upload your income & expenditure at the click of a button.
Our account managers will do the rest of the hard work for you and are there to support you at every stage of the process.
Our pricing structure is designed so that it can be tailored to suit the needs of your business, but fees are fixed to avoid any unexpected bills.
As a guide, we have given some example prices below.
If you would like to know more about what we do, we would be happy to arrange a demonstration. Please contact us to find out more.

Processing
Send us your financial information simply and securely on our cloud-based data-capture software.

Reporting
Produced to suit your needs – monthly/quarterly/half-yearly tailored to your business.

Supplier Payment Scheduling
Stay in control with our payrun scheduling to meet your business requirements.

Payroll
A full range of payroll services available including introduction & management of Auto Enrolment.

Friendly & Approachable
Our dedicated team works closely with you, you managers and your staff.

Competitively Priced
Our systems allow us to operate at a lower fixed monthly fee collected by direct debit.

VAT
Comprehensive VAT reporting and digital VAT submissions.

Year End
Year End and Self-Assessment Tax Return services included in our fixed cost.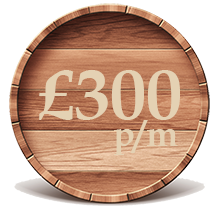 Weekly turnover £10k – £20k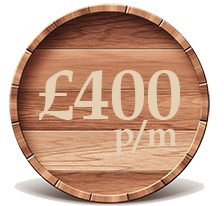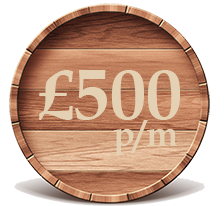 Our bespoke online portal gives you peace of mind when it comes to Making Tax Digital.
Fully compliant with Making Tax Digital requirements
Taking the stress and worry out of Making Tax Digital
Keeping your costs down as there are no hidden extras, it's all included in our fixed monthly fee.

Take your business
to the cloud

Fixed-fee
pricing structure

Thinking about
starting a business?

Proud to be a
Xero Silver Partner
Get in touch today
0333 700 3570